Slaughterhouse Wouters BV
Slaughterhouse/wholesale firm Wouters BV is based in De Hoef, a small town along the river De Kromme Mijdrecht at the three-province junction (Utrecht, North Holland and South Holland).
We specialise in ritual slaughter. Would you like more information?
Please contact: + 31 (0) 297 59 37 45

WOUTERS BV
WEBSHOP >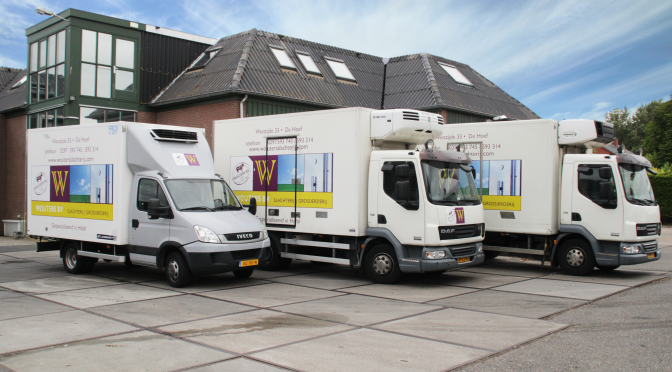 Slaughterhouse since 1800
The Wouters slaughterhouse and wholesale firm has a rich history. Years of craftsmanship have given this family business a prominent position in meat processing. Herman Wouters sr. was the first man at the helm. Meanwhile, the two brothers Rob and Frans are in charge of the company.
In June 1999, the company suffered a major fire. Wouters was festively reopened in November 2001. By modernising and improving the logistics division, the capacity has been increased. Meanwhile about 25 people are employed to be at your serve.